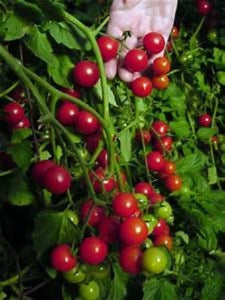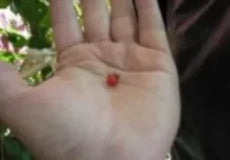 10 World's Smallest Tomatoes Fit On A Spoon
Where to buy the World's Smallest Tomato Plants near me. A tomato plant variety where 10 tomatoes will fit on a spoon. Buy mature organic field raised tomato plants from the Asparagus Farm.
What To Feed The World's Smallest Tomato Plants? All your tomatoes will reward you with plentiful harvest just remember to feed them Happy Meal Plant Food Tea.
After planting and about once a month feed your tomato plant Tomato Plant Food Tea. Easy to prepare - just mix 4 tablespoons in 1 gallon of water and then place the container in the sun for 1-2 hours and it is ready to use.
Where To Plant Your Tomato Plants - Easy Garden Showcase !!  Fabric Grow Pots