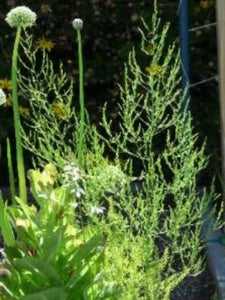 The Advantage Of Planting 1 Year Asparagus Crowns
Yes these are small young Asparagus roots. However here's the advantages of planting young 1 year Asparagus roots in any variety.  First, there is cost. You can introduce Asparagus into your garden for a very low investment. Second, 1 Year Asparagus are easily to plant. No big cumbersome roots to struggle with. Third, Young 1 Year Asparagus crowns are easy to adapt to new soils and new gardening zones.
Fourth, and best of all: skip preparing all the outside tilling and making a bed. Plant in Fabric Grow Bags - fast easy and rewarding to the Asparagus roots. Click on this link and learn more about the benefits of Fabric Garden Bags.
 Buy and Plant several 1 Year Asparagus roots in all varieties and enjoy years of great harvest Soil preparation is fast and easy just plant a   Green Manure  crop and turn it under or add Asparagus Plant Tea Food to your soil Buy 1 Get 1 Free.
Companion Plant For Asparagus:   Swiss Chard   can be planted in between your Asparagus roots. The tall Asparagus ferns will shade the Swiss Chard. And in return the Swiss Chard will add color to your Asparagus garden making it a grand showcase. Plant   Garlic   or any variety on the edges of your Asparagus garden. Garlic gives off Sulfur and burns their nose of the pests and they will never return.