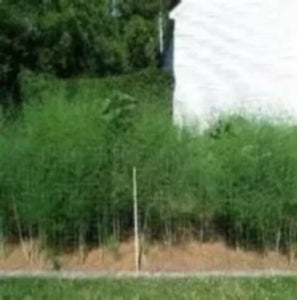 Jersey Supreme 2 Year Crowns - Roots For Sale 
Where to buy the best  Jersey Supreme asparagus roots crowns 2 year. Jersey Supreme produce many sweat tender spears and unforgettable flavor. Plant many Jersey Supreme and enjoy the grand harvests.
The "key" to a successful growing Jersey Supreme is the soil. Asparagus like a well drained soil with an average pH 6.8 - 7.0.
Asparagus Garden Tea: and equally important is to feed your Asparagus about once a month - Asparagus Garden Tea all organic. Plant Garlic in between your Asparagus and keep the pest out of your garden.