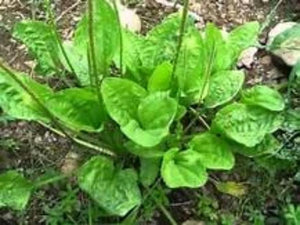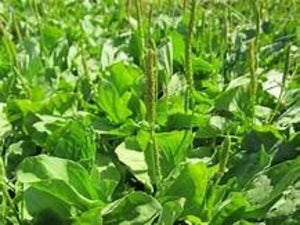 Plantain Herb  Plants For Sale
Buy many Plantain Herb Plants and make your gardening landscape a showcase of beautiful greenery. Cover up those ugly patches of bare dried up  soil  in your garden area. Plantain is an easy to garden maintenance free perennial gardening delight. Taste like Asparagus and Fiddleheads.
Plantain is referred to as the "sole of the foot". Referring to the plants flat broad leaves. It tolerates a broad range of soils (from perfect to very poor) soils. Plantain roots have many rootlets that help in stabilizing soil erosion.
Plant many Plantain Herb Plants. The seeds and leaves are edible. The leaves make great salad add to stew or make your favorite hot  or cold tea.
Benefits Of Plantain Herb Plants
There are many health benefits with Plantain Herb Plants. We are not addressing those here. But take a minute and get familiar with all. Once you do you will want to buy and plant Plantain everywhere.