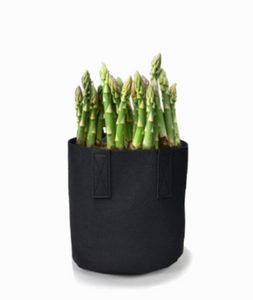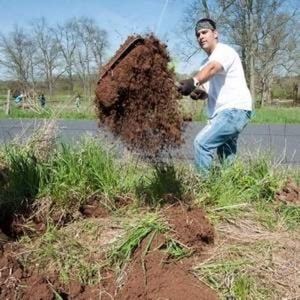 Which Do You Want To Do?  
               Fill Fabric Grow Bags With Soil?            Stop!!          Don't Till Your Soil !!

 Plant your Asparagus roots in Fabric Grow Bags. The grow bags allow for air pruning which will keep plants from getting root bound.   Fabric Grow Bags allow for better oxygen to water ratio, control of your soil, a no pests solution to your gardening. Fabric Grow Bags grow healthier plants and will reward you with on-going fresh harvest all season. Easy to store and lasts for several seasons. Just fold them up and put them away.
Or exhaust yourself digging in the dirt ?