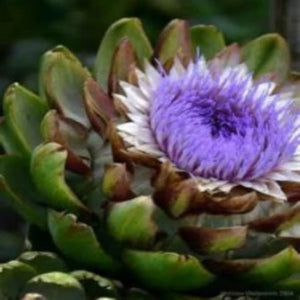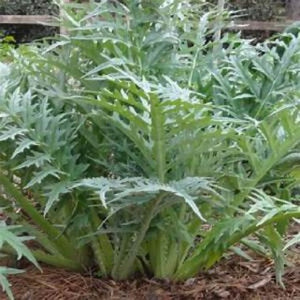 - Green Globe Artichoke Plants - French Artichokes
The Globe Artichoke, also known as French Artichoke and Green Artichoke in the USA. It  is a variety of a species of thistle cultivated as a food. The edible portion of the plant consists of the flower buds before the flowers come into bloom.
 Artichoke plants will make a bold statement in any garden with its long silvery green foliage and bright purple flowers. Best of all the Green Globe Artichoke can be grown in cold climates as a perennial. This variety matures early and produces heavily. Once planted leave them alone -  they do not like being fussed with. Artichokes like to eat. Feed them early Spring and Summer Artichoke Tea Plant Food.