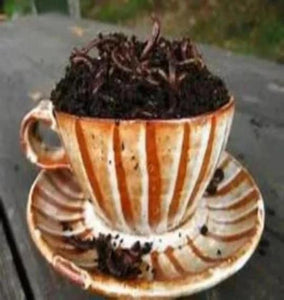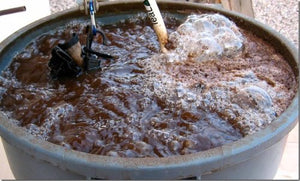 Asparagus Plants Need Compost Tea
No matter which variety of Asparagus  you are planting in your garden remember they need a good supply of nutrients. Once your Asparagus roots have been planted they will need to be fed with Happy Meal  Asparagus Tea Plant Food . 
A great feature of Andy's Organic Asparagus Tea is: it is made right here at our Asparagus Farm. Another great feature: The Organic Plant Tea is made from hard to get materials that are usually not available to home gardeners. For example, rice hulls, llama compost, fish emulsion, sea kelp, mushroom compost, rabbit compost, and Comfrey plant root and natural animal calcium. Plant your Asparagus in Fabric Grow Bags and the Tea will flow evenly and feed all the roots even the ones on the bottom of the Fabric Grow Bag.
All the ingredient are blended together to develop the most ideal pH with the highest amount of nutrients to feed the plants roots system. Give your Asparagus Organic Asparagus Plant Tea and they will reward you with many great harvests.