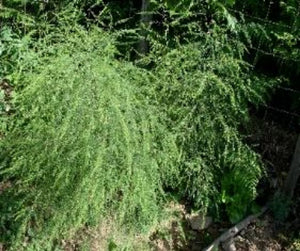 30 Asparagus Roots - Millennium Asparagus
Are you  looking for a distinctive Asparagus variety of roots that will produce  a

sweet satisfying flavor ? Look no further, Millennium

Asparagus are the best  Asparagus choice for your garden.  No need to till your garden this season

.

Plant your Asparagus and all your garden plant in

Garden Fabric Grow Bags.

Easy to plant fast to grow. And best of all no weeds.
Millennium has been a favored choice by gardeners across Canada as well as the United States for many years. In our trial, results show that Millennium can be grown successfully in a wide range of soil types. Millennium  is compatible with other

Asparagus varieties. A excellent investment for garden. Remember to feed your Asparagus and at harvest time they will reward you with
  plentiful spears all season.
            Feed your Aspara
gus Garden Tea and keep the harvest going all season. Plant Garlic in between your Asparagus to keep out pests.