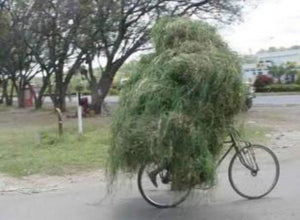 Jersey Giant Asparagus
Jersey Giant R
oot -  crowns are predominately a  male hybrid Asparagus variety. A good choice to buy for cold climates, as well as those gardening zones that sport high summer heat. Buy many of Jersey Giant. They  produce  plenty of large spears much  thicker than the Jersey Supreme or Knight. 
How many should I plant?  Weather your planting many or just a few, make your garden planting fast and easy use garden Fabric Grow Bags. Your Asparagus will reward you all season long with many great harvests.
Why Buy 2 Year Jersey Giant ?
 

The 2 Year  

Jersey Giant crowns that you will receive will  have  large mature  roots therefore a very high yielding and fast  producing for you.  For example, Jersey Giant roots produce an abundance of flavorful and succulent asparagus spears.  Easy to plant fast to grow and very low gardening maintenance all these features  makes Jersey Giant an ideal selection for your garden. 
Jersey Giant will solve the problem of which variety of Asparagus to plant: a variety that will give you the very best harvests each season with the least amount of work.
Just image your garden with Jersey Giants growing . Your garden will be a show case to remember.
Be sure to feed your Asparagus Garden Tea. The Asparagus Tea is all organic and balance with the correct pH that will keep your 
Asparagus providing you with great harvests.
Just image your garden full Jersey Giants .Your garden will be a show case to remember.