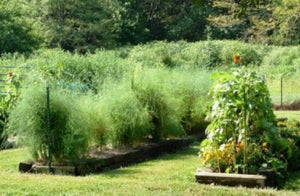 Buy 3 Year Jersey Knight Asparagus Roots variety Before They Are All Gone
The Jersey Knight Asparagus crowns are surely deserving of its name. Feed them Asparagus Garden Tea and they will stand tall in your garden all season.
Jersey Knight are a maintenance free edible delight high in protein and will provide you with great harvest of thin slender spears making your garden a showcase for many years to come.
Plant directly to your garden or plant Asparagus in Fabric Grow Bags.  Plant in soil with pH close to 6.8 - 7.0.  Remember to feed your Asparagus at least once a month with Happy Meal Asparagus plant food. How many Asparagus should I plant ? Plant many - fill the freeze for when there is none.